Ullens Centre for Contemporary Art, Beijing
April 2011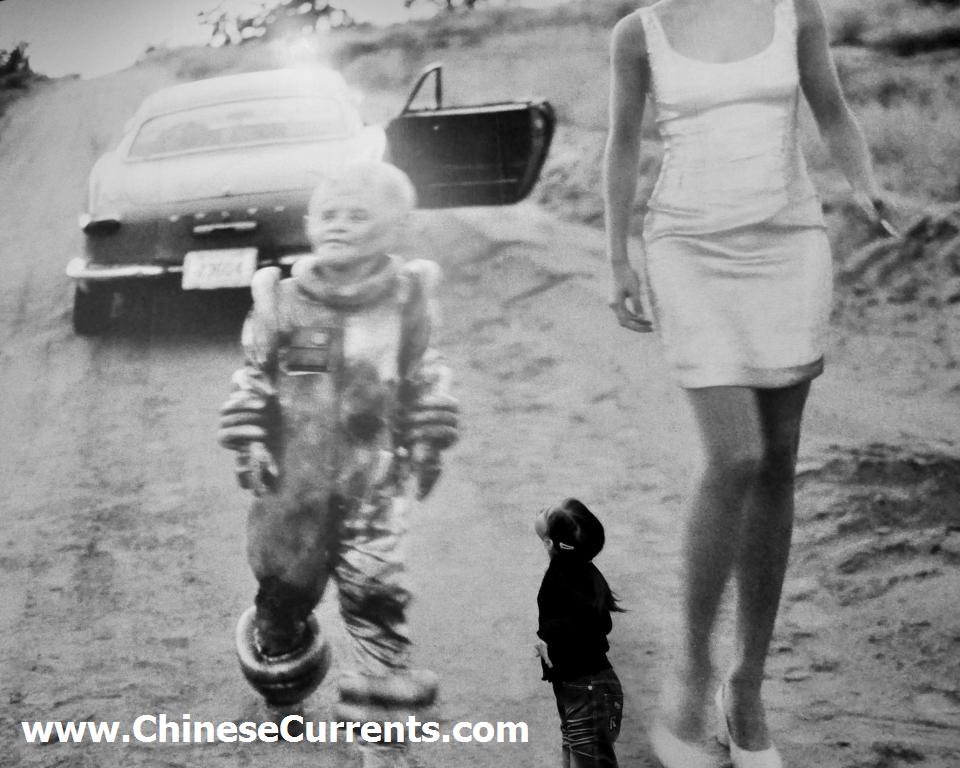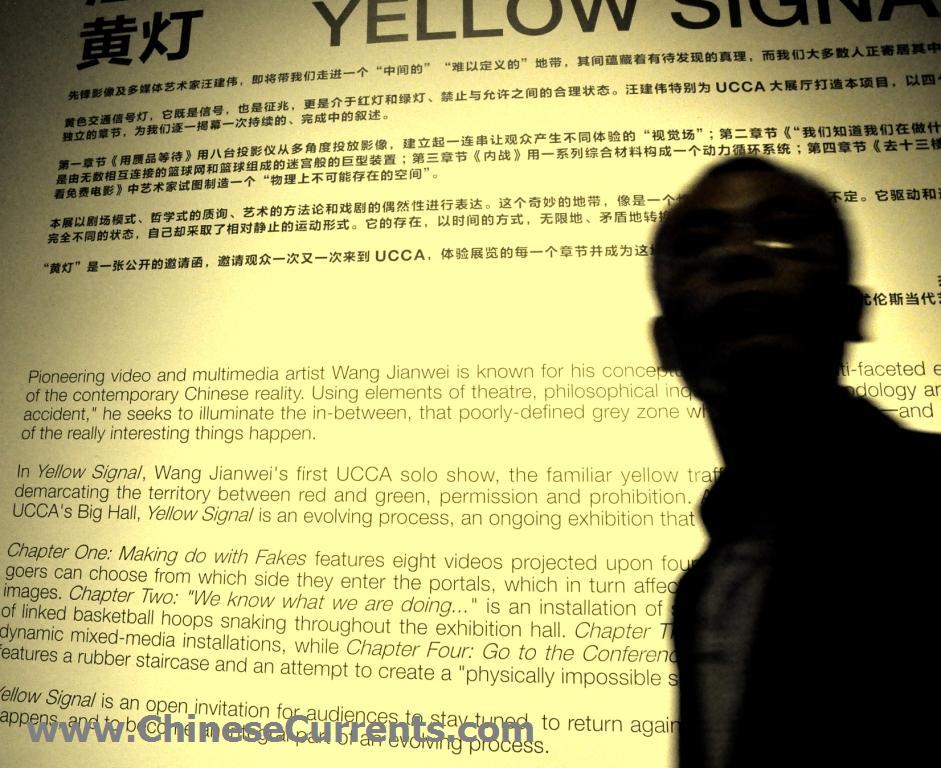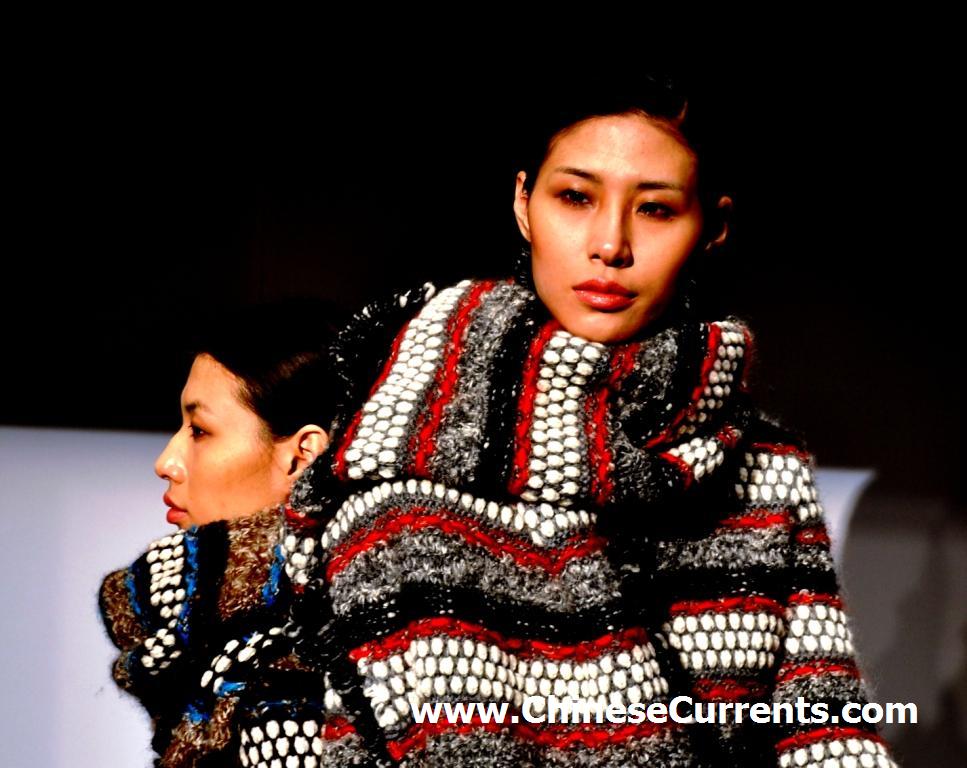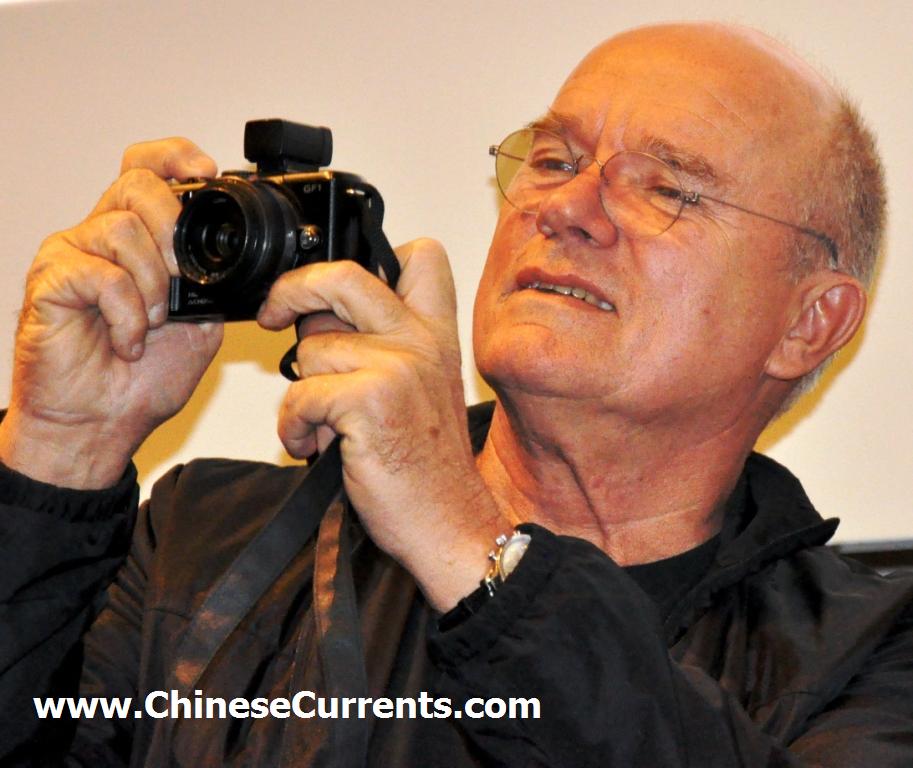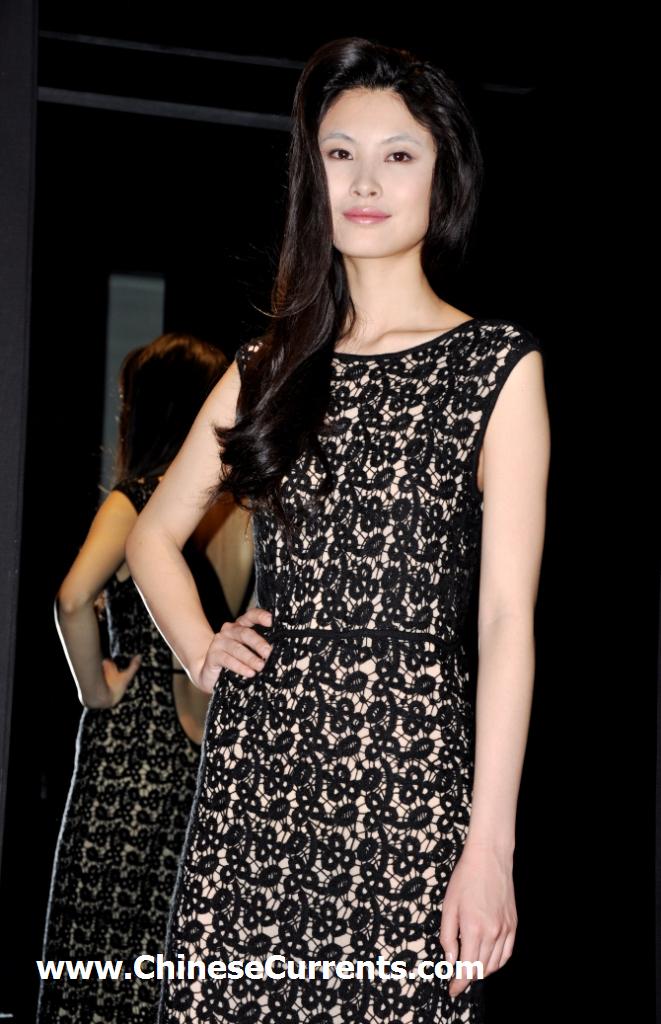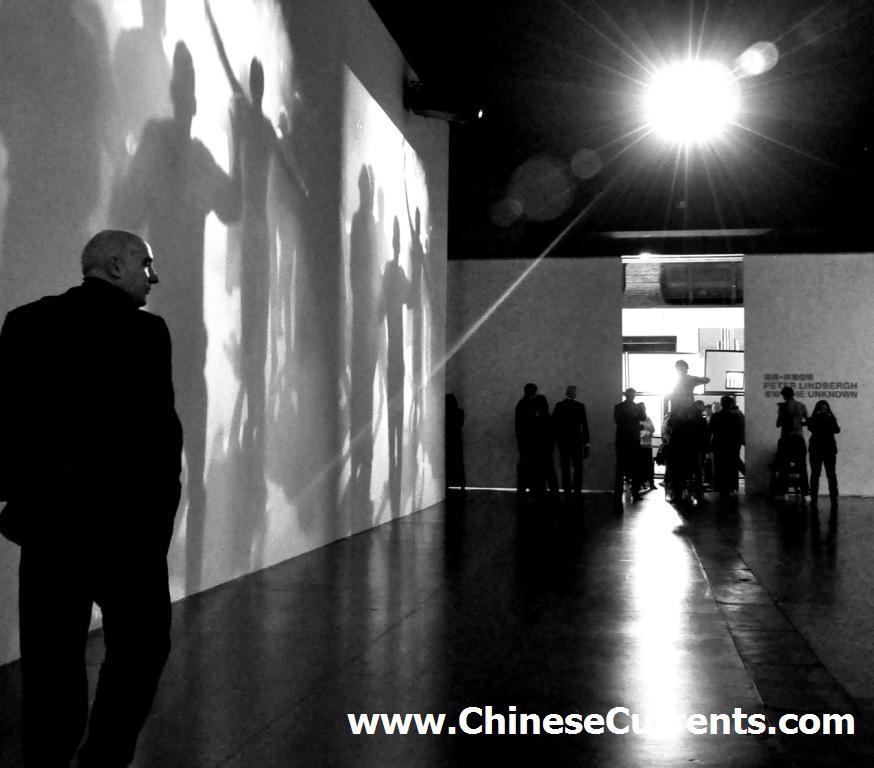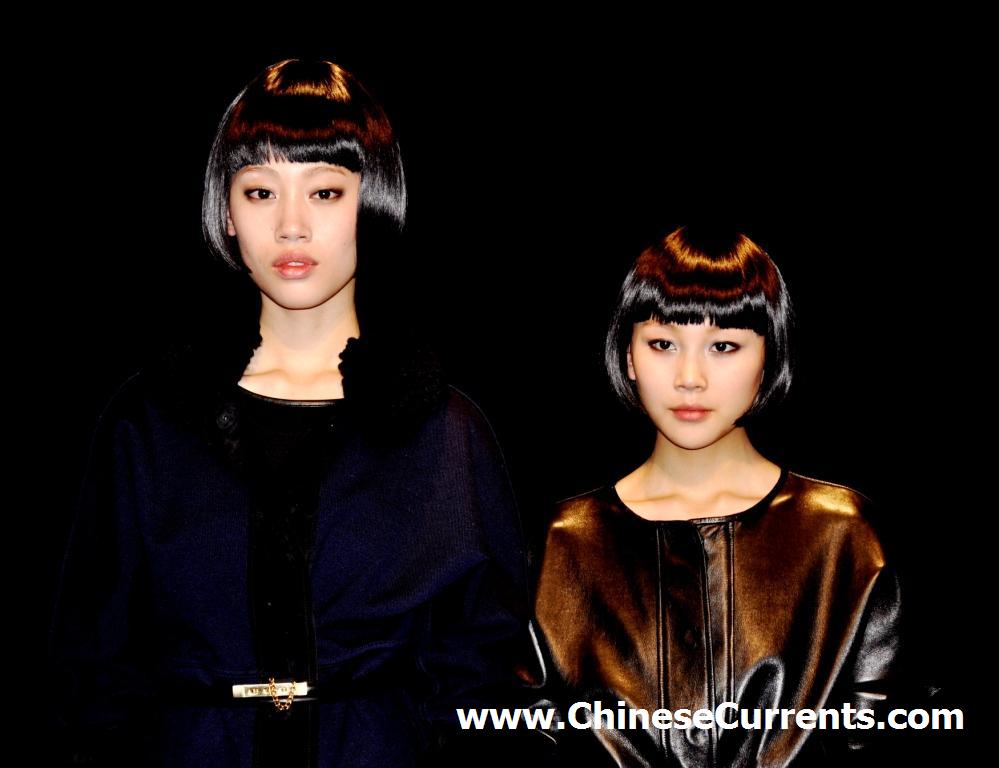 Shanghai snapshots
A few of my photos taken in March 2011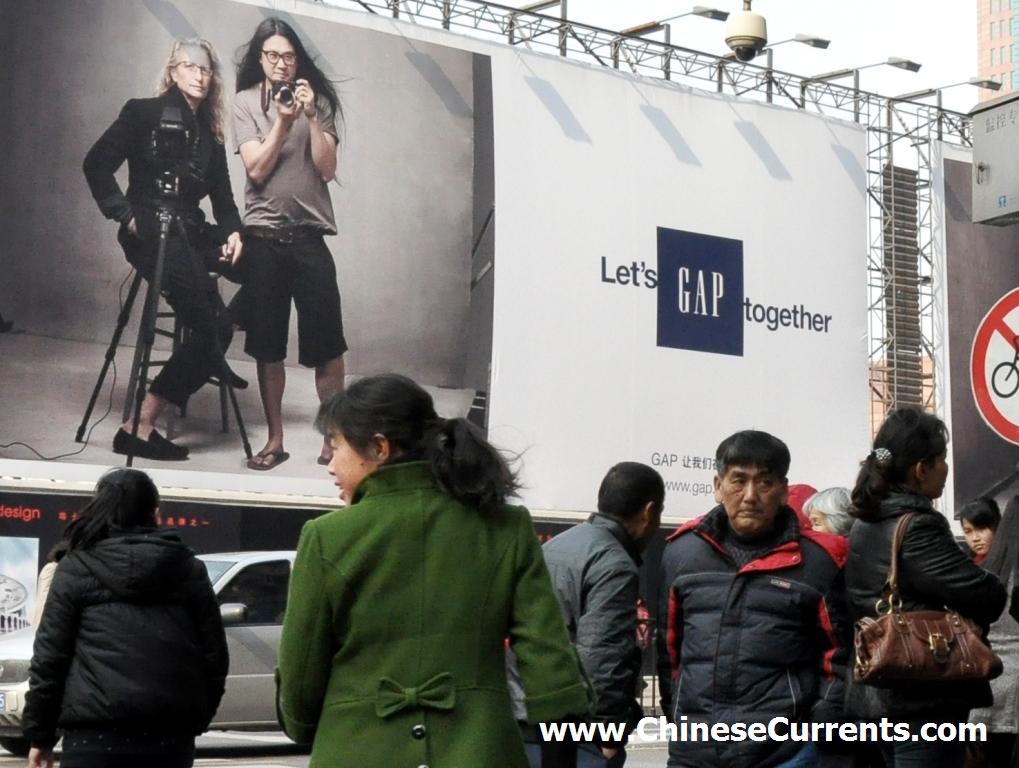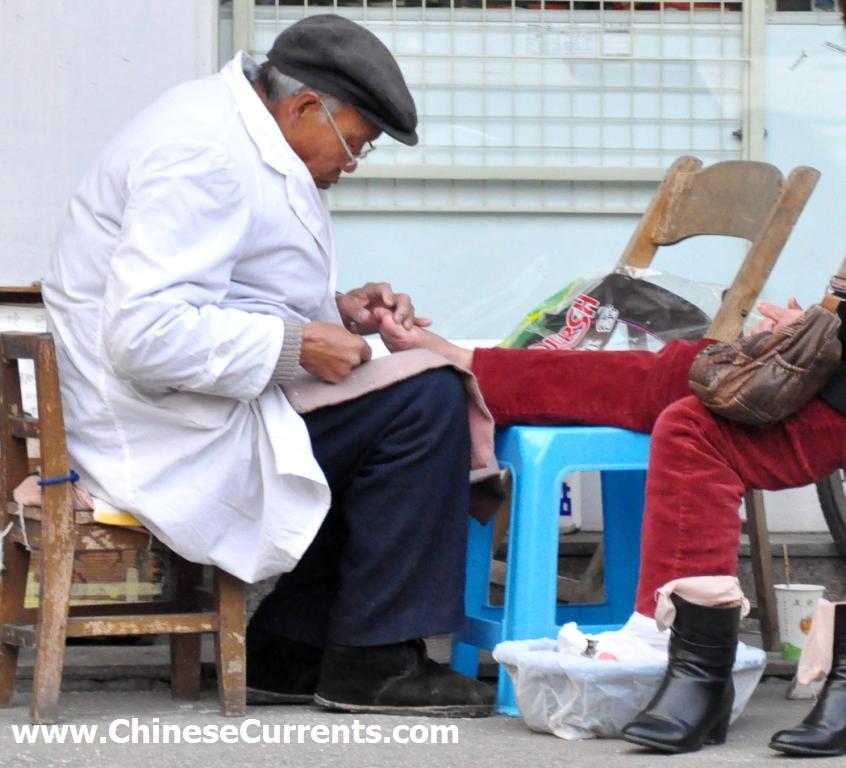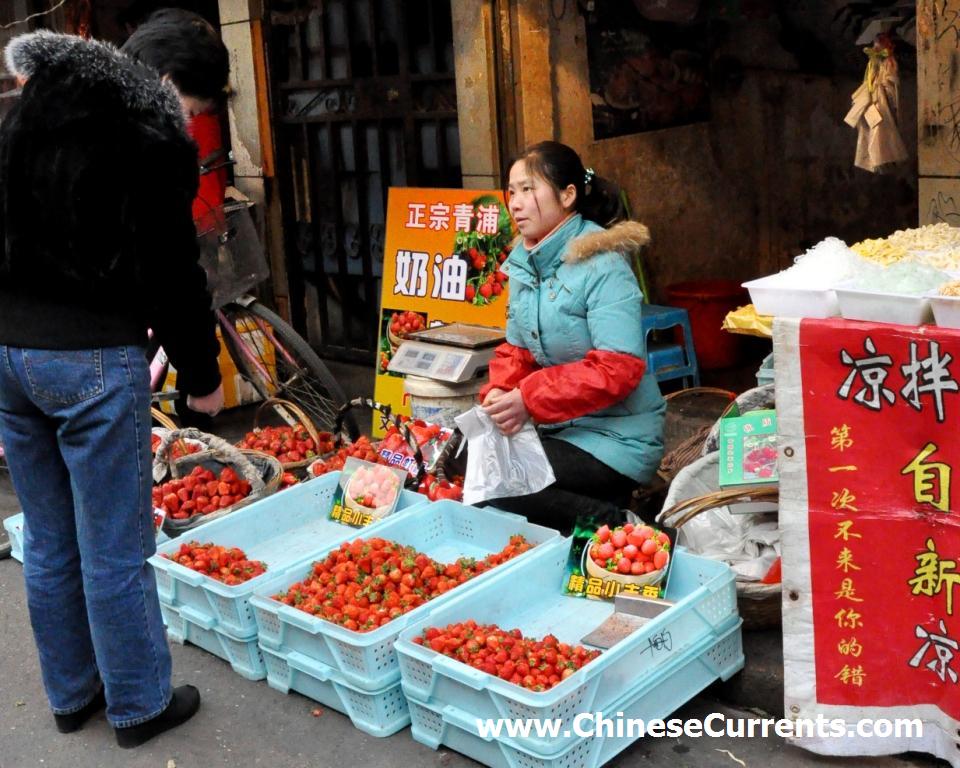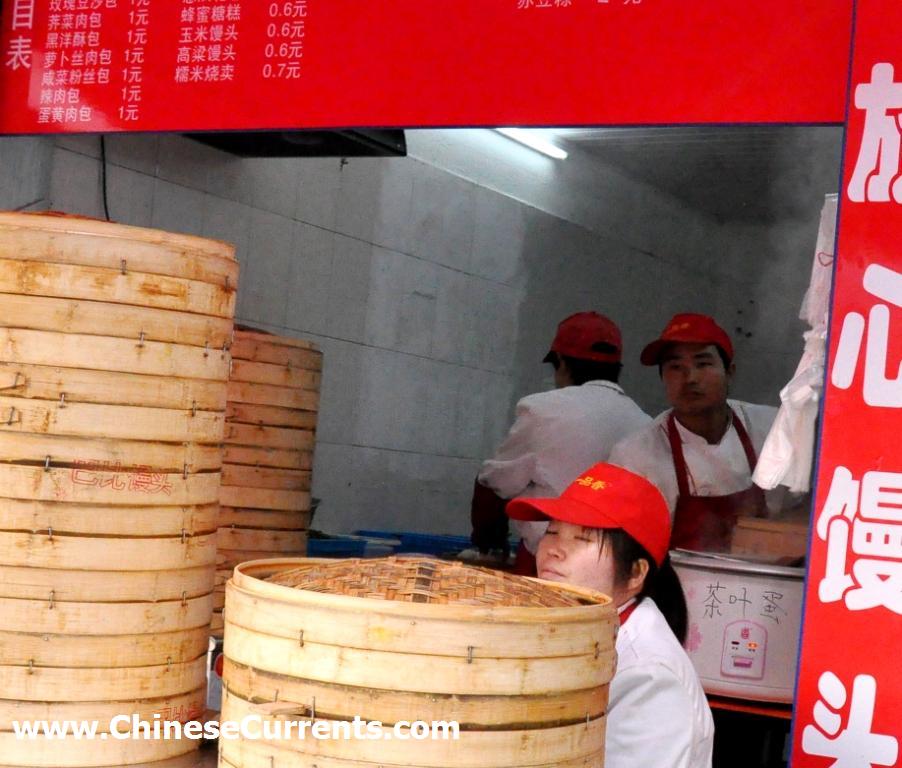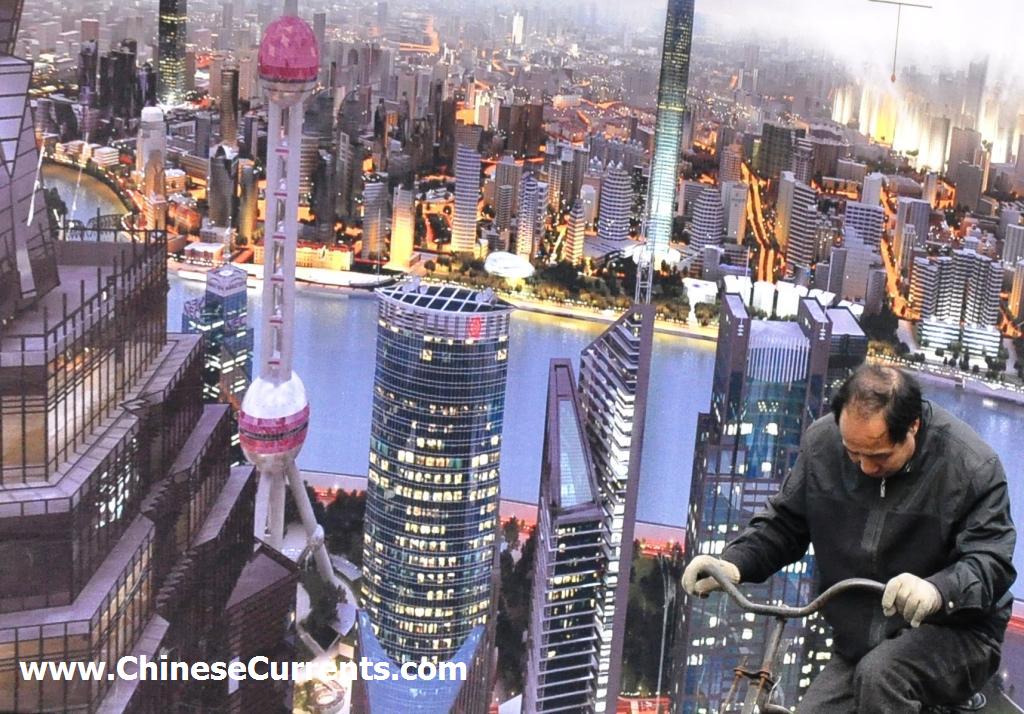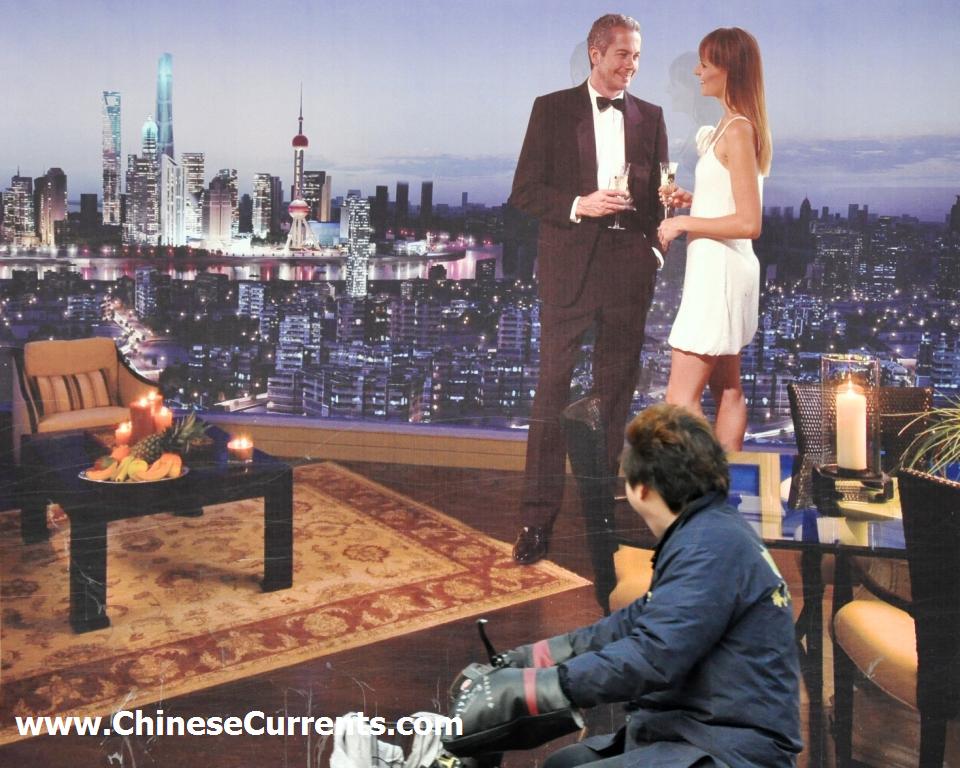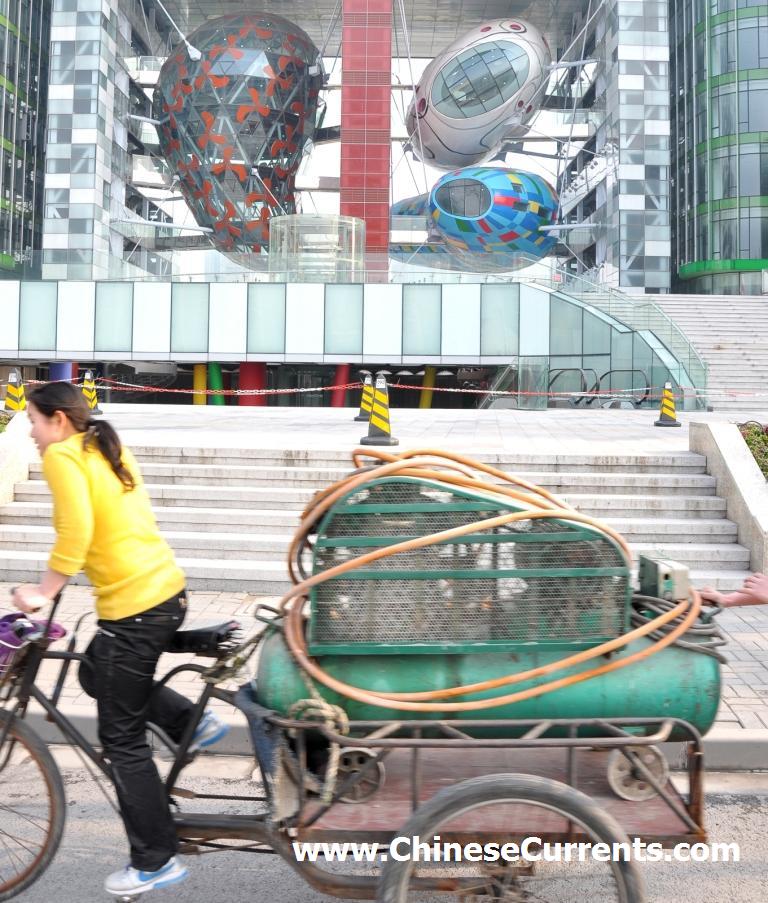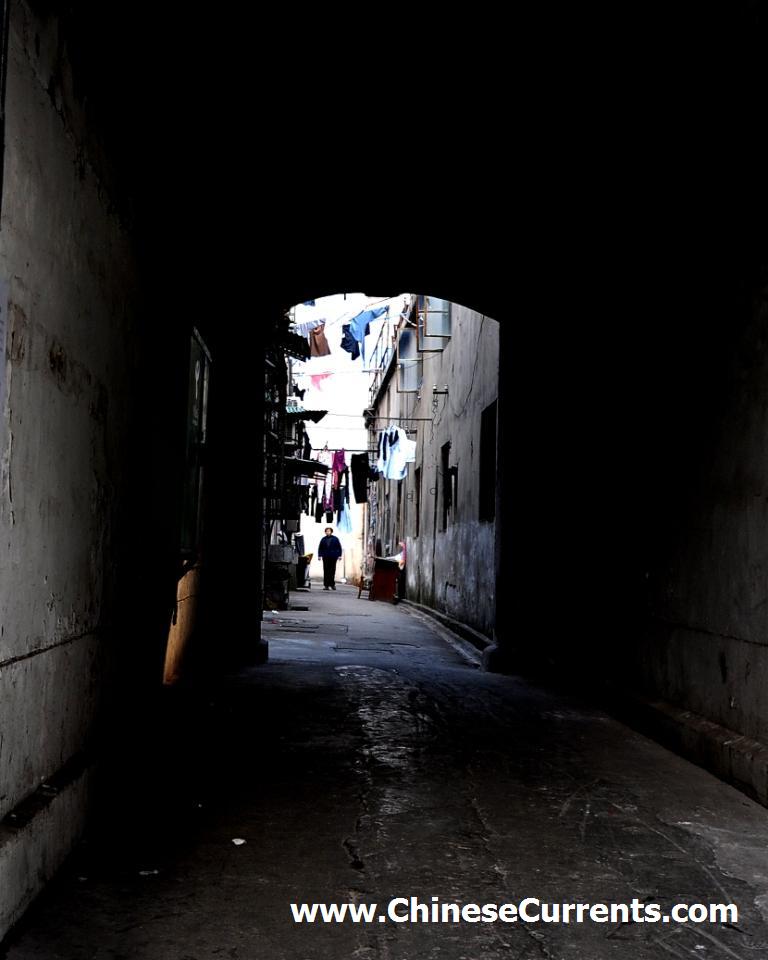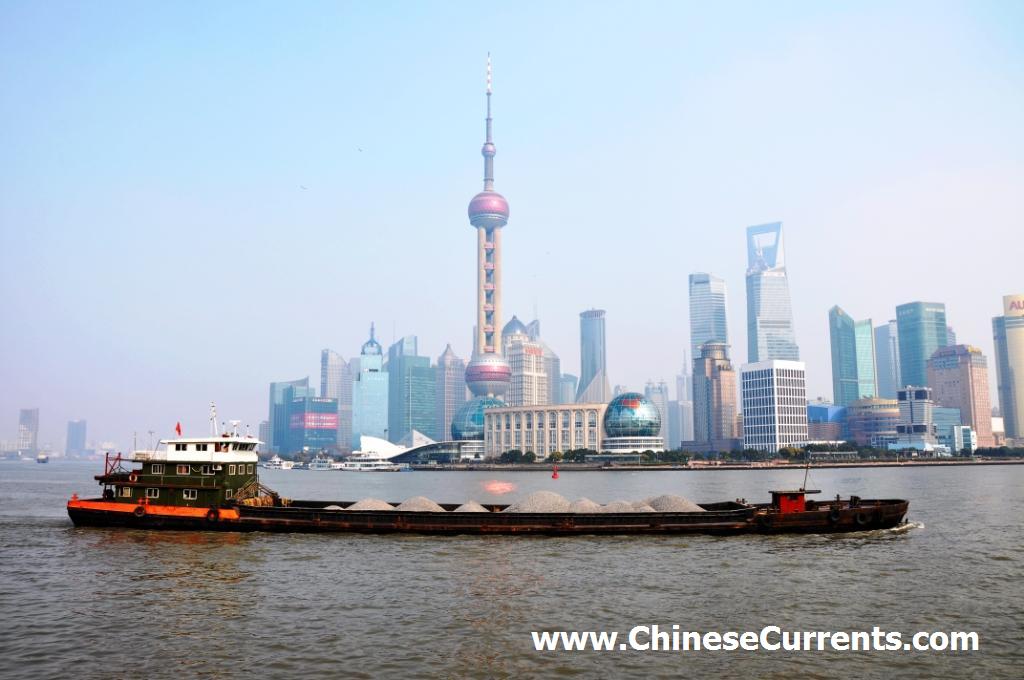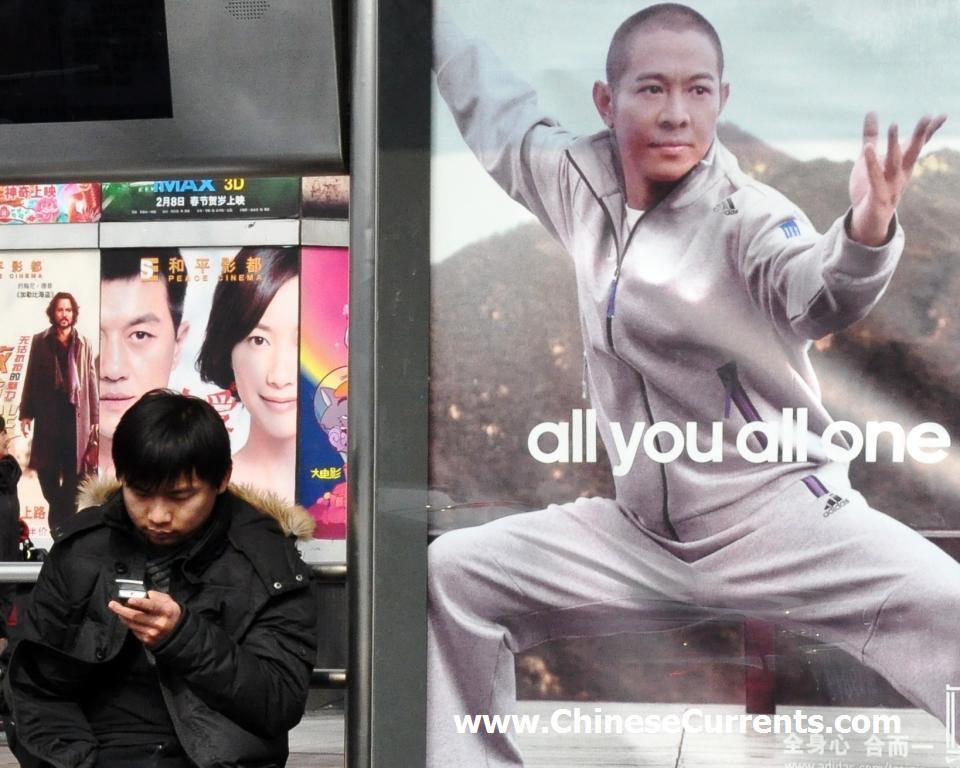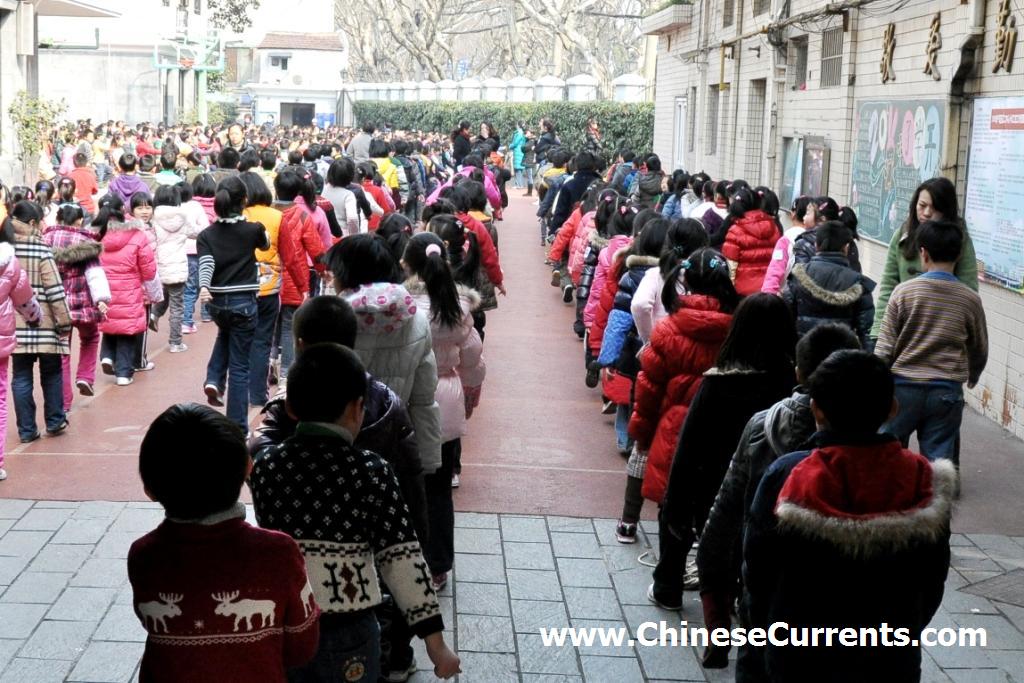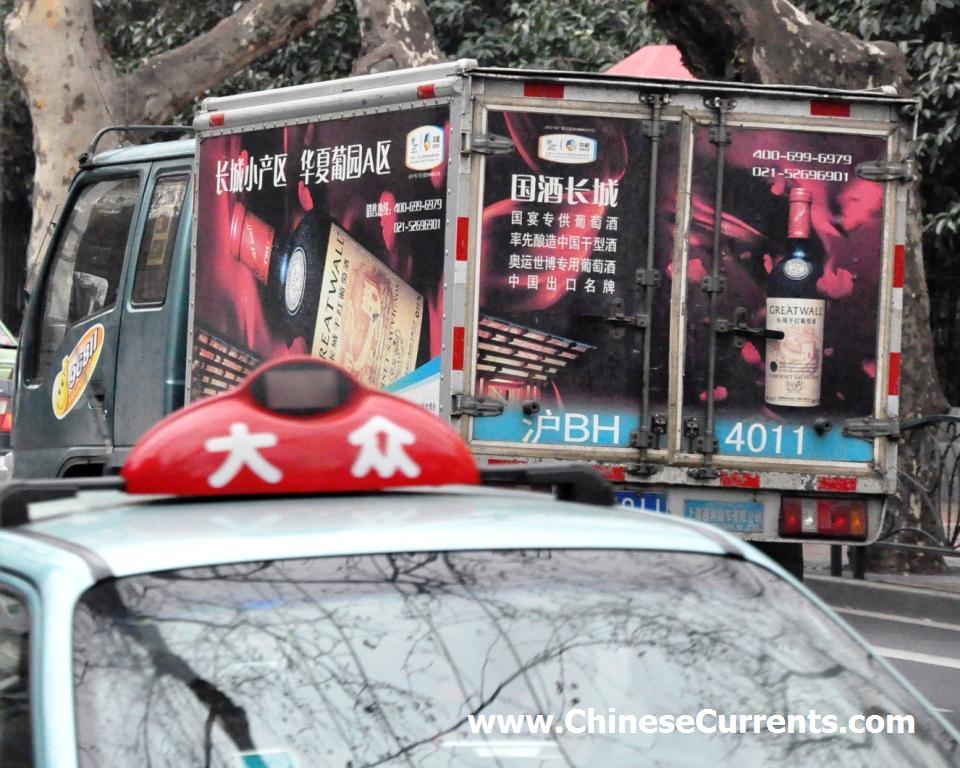 Beijing snapshots
A few of my photos taken in January 2011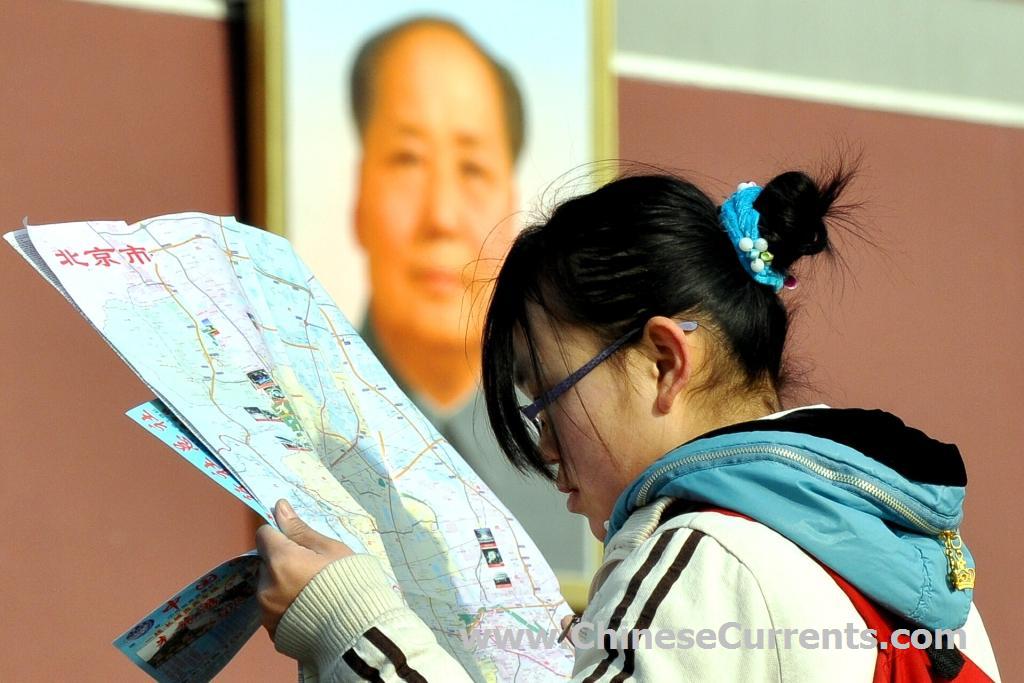 Where to Next?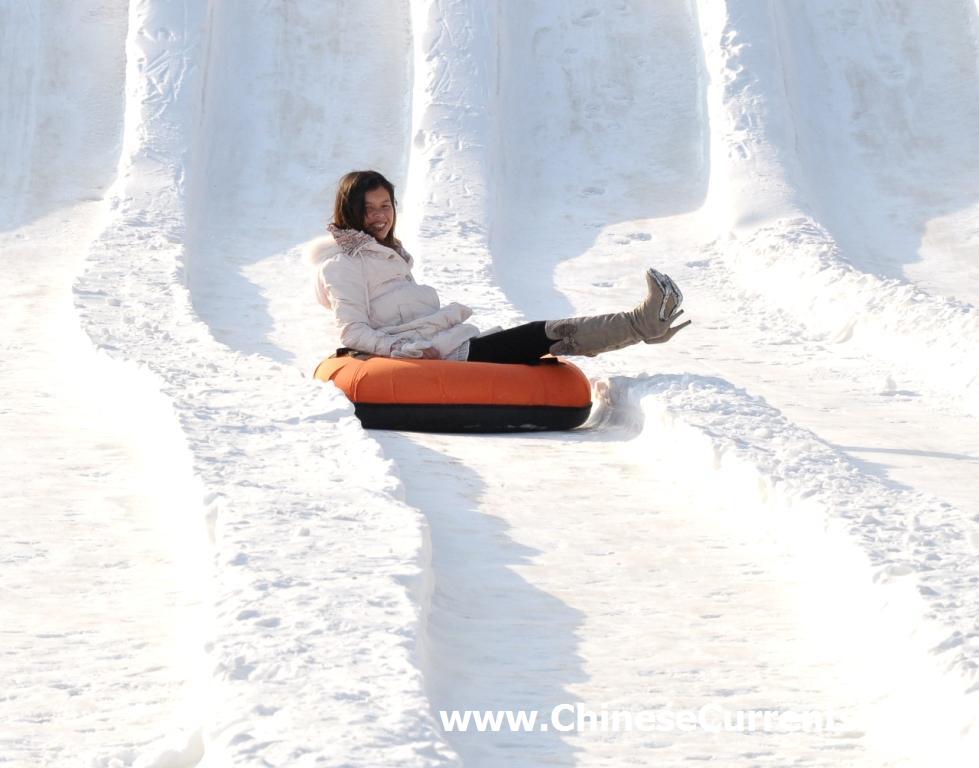 Snow boots... Beijing style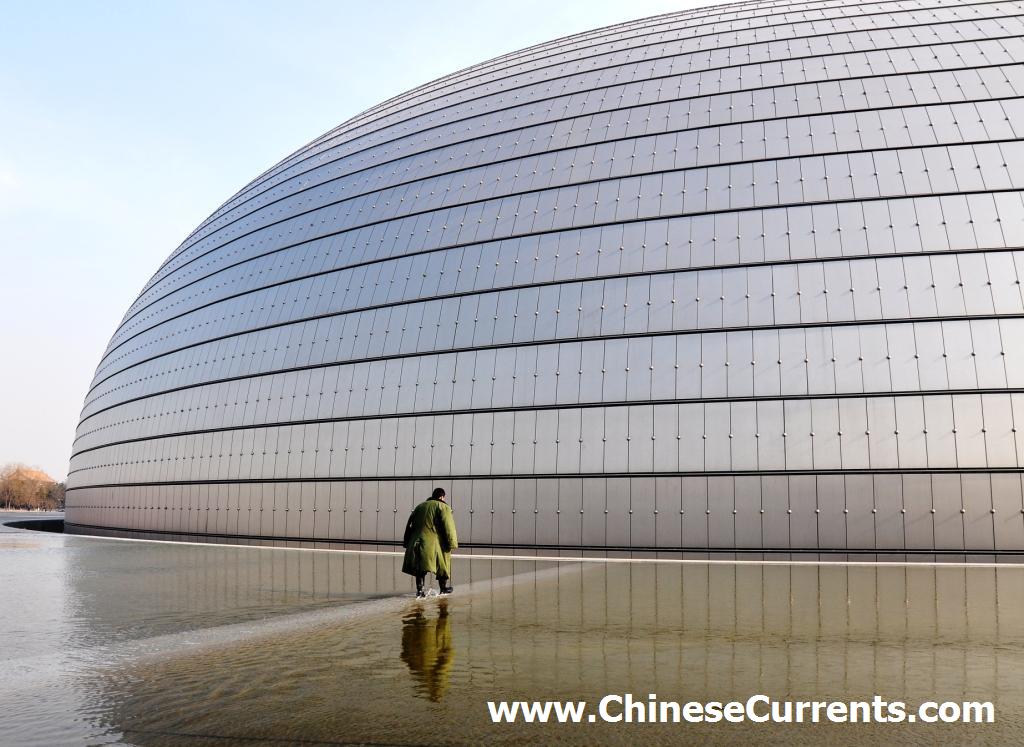 Return to the Mother Ship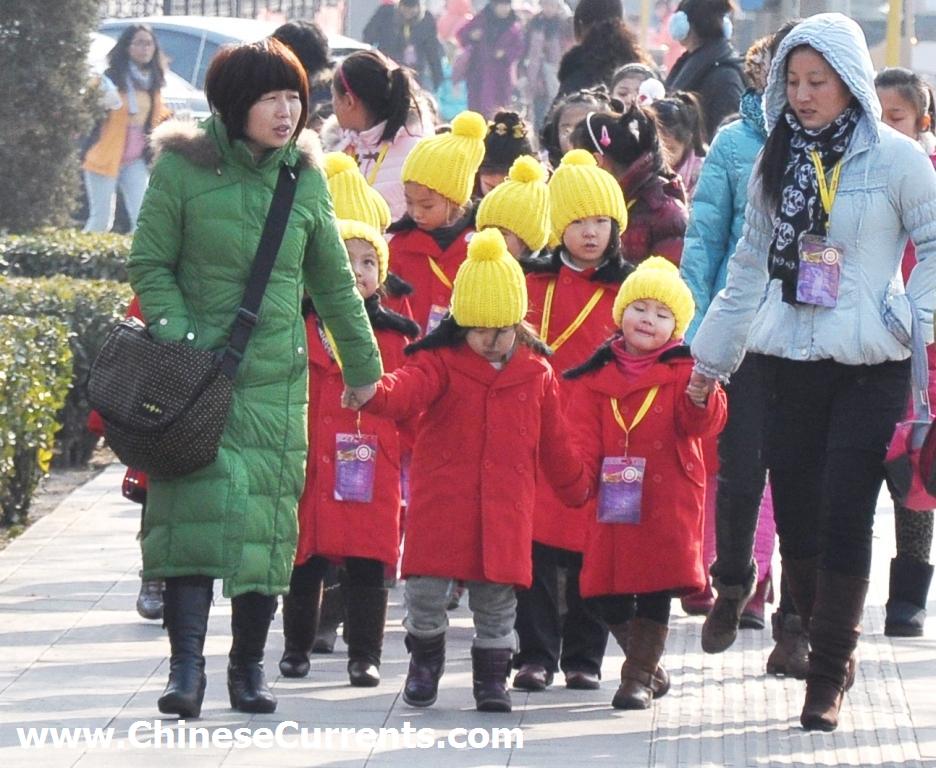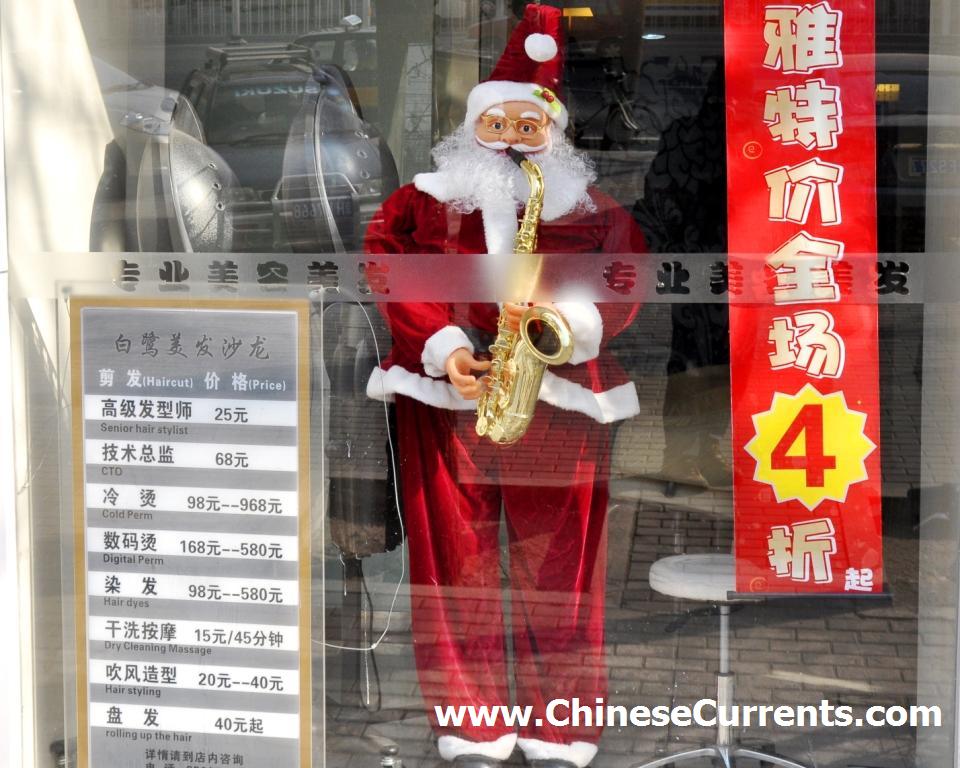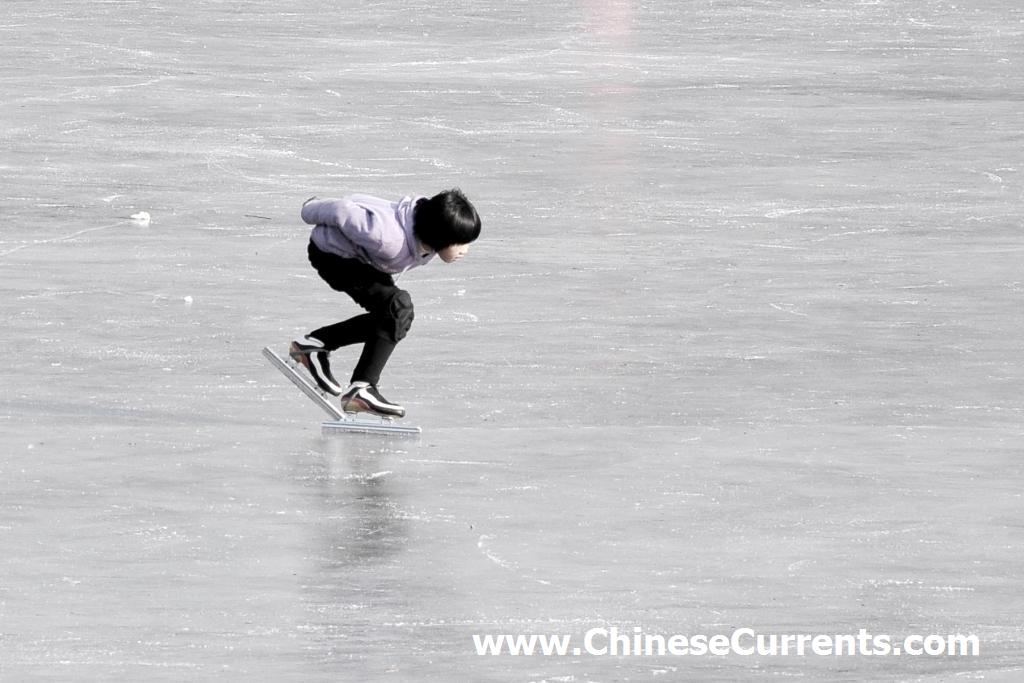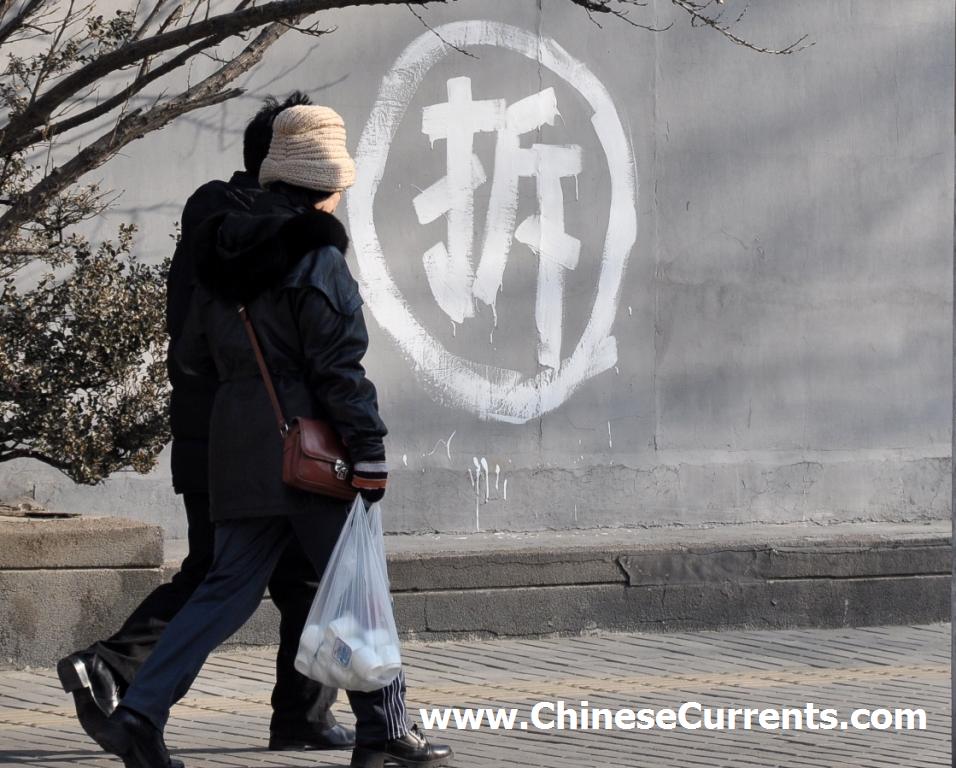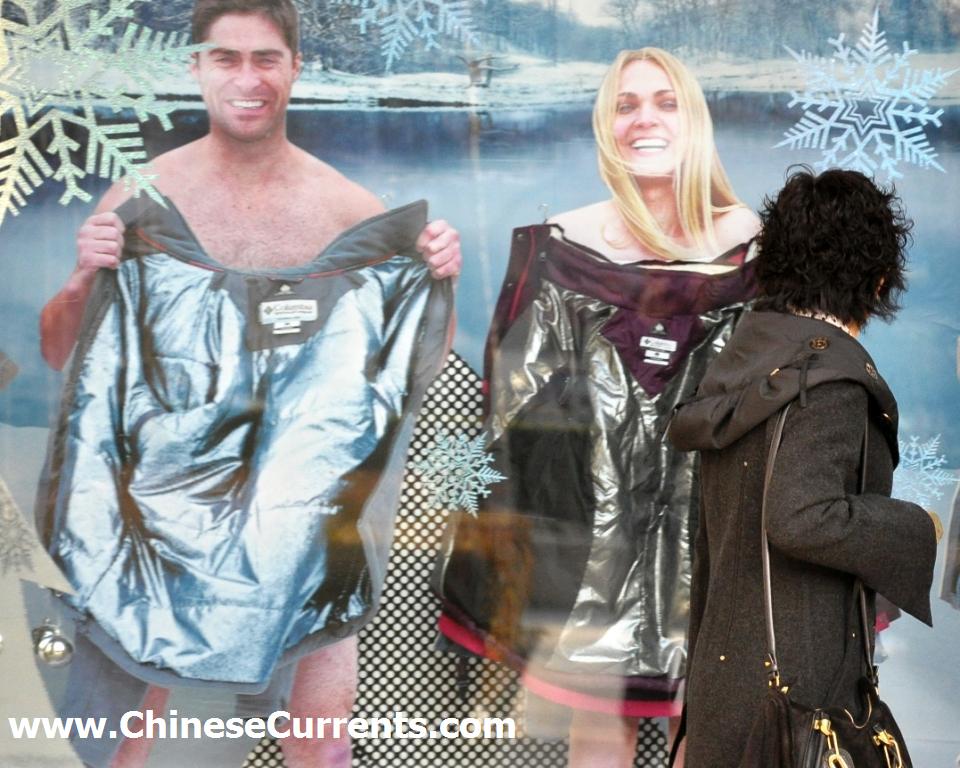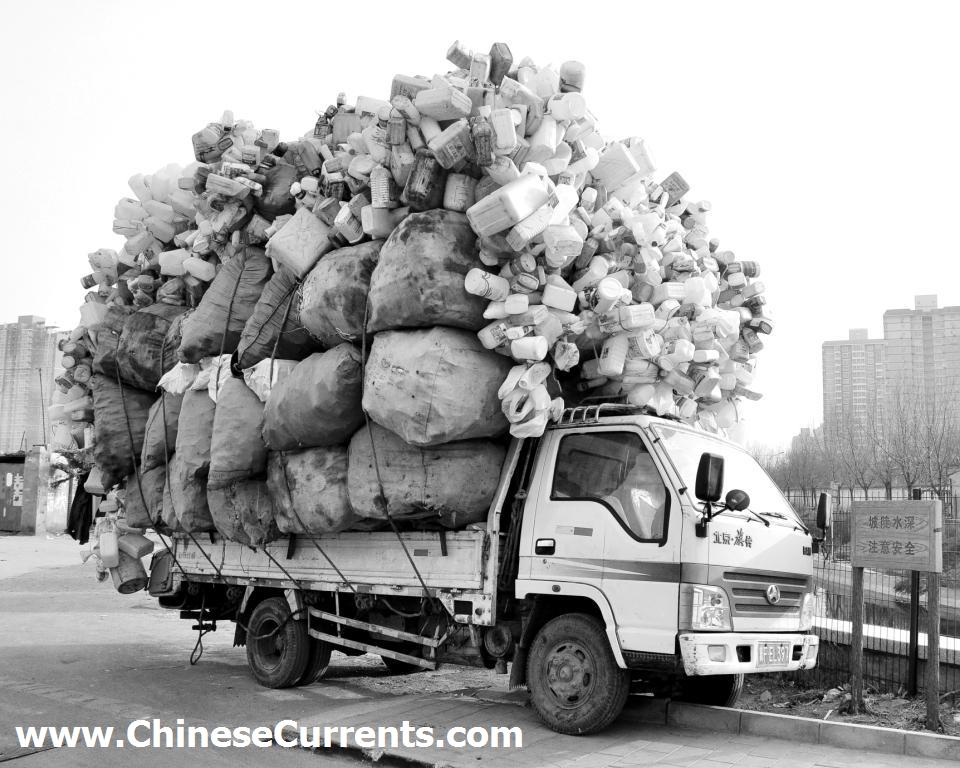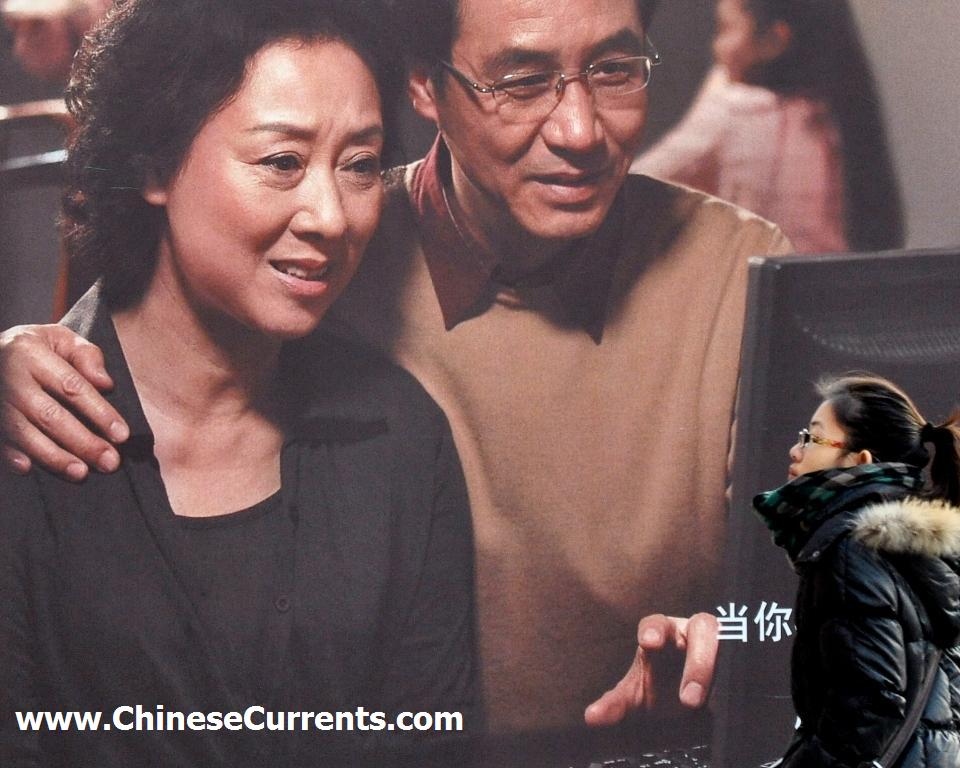 Always on our minds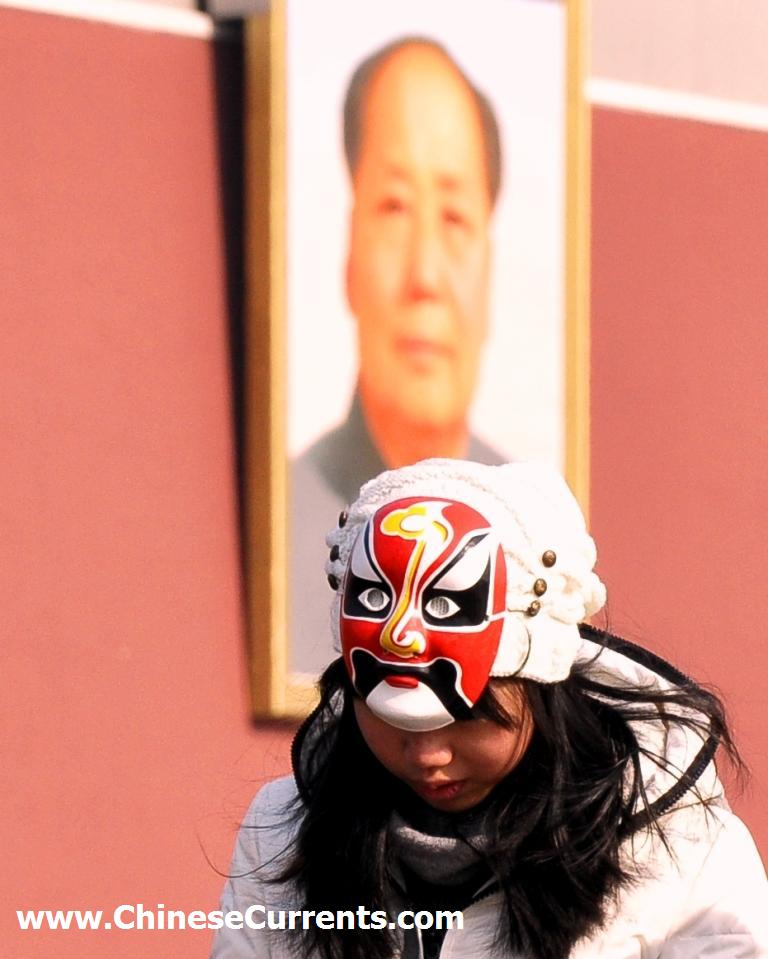 Lifting the mask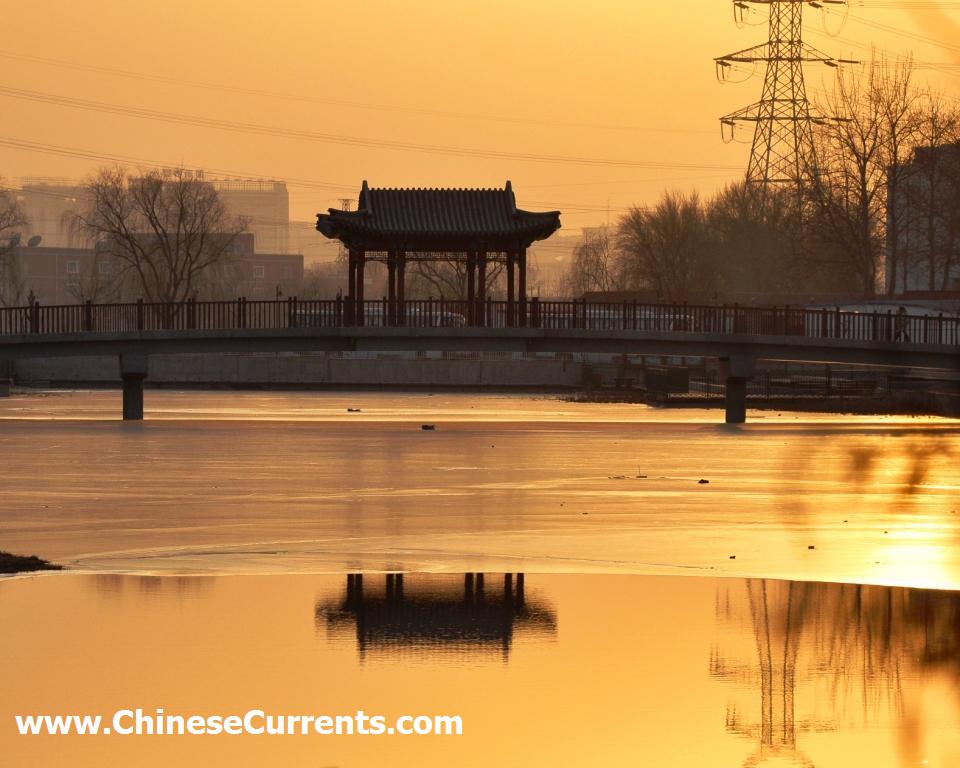 The view from the Green Cap... Beijing's best pub by a country mile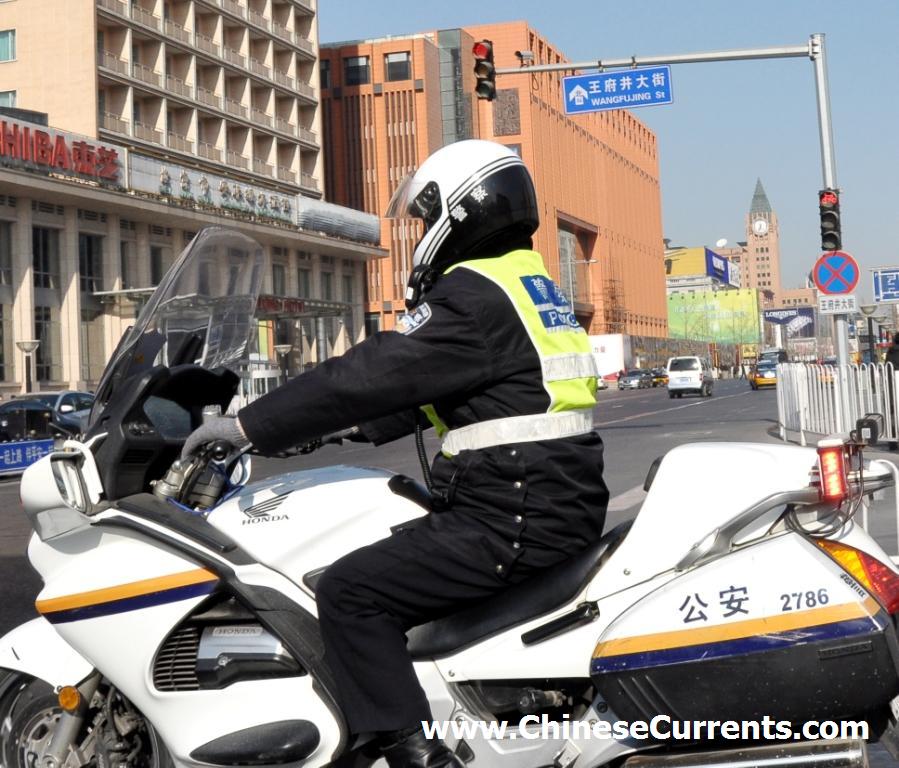 Beijing police prefer... Honda
China's Sweet Spot
Friday, 18th November 2011; Neijiang, Sichuan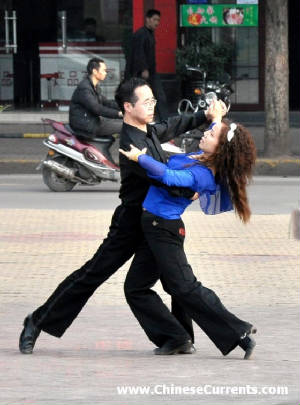 Dancing in the street... in the centre of Neijiang
People have been calling it "Sweet City" [Tian Cheng] for generations. The name pays tribute to Neijiang's erstwhile regional importance as a producer of candied fruit [guofu] and grower of sugar cane. Guofu can still be found – if you are prepared to search for it that is. But, as befits the way it is sold in the few surviving local street markets, what's left of the industry is merely a quaint side-stall on the outer fringe of the fast-developing Neijiang economy. But that's not to say that things have turned sour for Neijiang's 4.3 million people. On the contrary, the fast-rate of economic growth that Neijiang has enjoyed in recent years (16.2 per cent year-on-year GDP growth in 2010), and the significant growth opportunities that are accruing from the city's position at the centre of the newly-established Chengdu and Chongqing economic zone, suggest that Neijiang is still living up to its "Sweet City" promise.
But what about the recent slowdown in China's economic development (the country is likely to finish the year with a growth figure of about 9 per cent), and the significant problems that many exporters are encountering because of the drop-off in demand… surely these factors will feed through to the local economy and render last year's 16.2 per cent growth unsustainable?
Well, as jaw-dropping as the Neijiang GDP figure is, it appears that it can be maintained at very close to this level (at least for this year and next). Tang Limin, the Neijiang Party Chief and head of the Neijiang city government, told me when I interviewed him on the 4th November that Neijiang is on track to deliver 15.5 per cent year-on-year GDP growth in 2011; which he forecast would increase to 16 per cent growth in 2012.
As well as revealing positive news on the city's GDP growth forecast, Mr Tang also told me that he was confident that his city's position at the heart of the new economic zone would ensure that increasingly more domestic and foreign investors would realise that Neijiang is the place to come. He was also convinced that the value of Neijiang's exports would grow significantly (the city exported goods and services to the value of US$168m in 2010, spread across 68 countries).
During the 90 minute interview, Mr Tang repeatedly turned to point at the huge map of the area that was mounted on the wall behind us. The map looked as if it had been produced by someone from Neijiang's public affairs department, because a series of concentric ovals (with Chengdu and Chongqing on opposite sides of the innermost oval) drew attention to Neijiang city at the heart of it all. To further emphasise Neijiang's centrality, a line that represents the main Chengdu to Chongqing highway cut from east to west along the centre of the oval, bisecting Neijiang (thankfully, the expressway is actually several minutes drive from the city centre).
"Xin!" … [Heart], said Mr Tang, …"Neijiang is at the heart!" [of the new economic zone]. But I had been wrong to think that this concept had been dreamt up by local politicians keen to assert their claim to the centre of the zone. The Neijiang Party Chief pointed out that the map had, in fact, been drawn up by none other than China's central government. Then I realised just how significant the map is. Neijiang (a "tier 3" city) at the heart is flanked by the municipality of Chongqing to the east and Chengdu, the provincial capital of Sichuan, to the west ("tier 1" and "tier 2" cities respectively in political terms at least).
Quite clearly, as well as being the "Sweet City", Neijiang is also a proxy for the "Sweet Spot" of China's future economic development.
As Beijing and Shanghai languish in the (relative) doldrums of high single-figure GDP growth in the next few years, third tier cities such as Neijiang, and many fourth tier cities as well, have been handed the baton of double-digit economic growth. The cities that will score the highest are the cities that will be able to feed and feed off the city economies of economically-vibrant adjacent larger cities (Neijiang is particularly blessed therefore because Chengdu and Chongqing are growing at 15 and 17 per cent respectively).
The stunning performance of Neijiang-like smaller cities in terms of GDP growth is also feeding through to significant increases in their residents' personal wealth, disposable income, and the amount of money that is spent on brands and stuff. In Neijiang, for instance, sales of consumer goods in 2010 exceeded 20 billion RMB, a year-on-year increase of almost 19 per cent.
In summary, consumers in so-called "lower-tier" cities will take an ever-larger share of China's consumption pie. This has been glaringly obvious for a long time of course, but understanding what to do about it from a marketing perspective has not been as well documented.
Simply switching focus from "upper tier" to "lower tier" cities may sound like a good idea to some, but not all lower tier cities are developing equally of course. And, as is demonstrated by Chengdu and Chongqing, some "higher tier" cities deserve to be the focus of more, not less attention. Or, putting it another way, China-wide marketing and distribution strategies that are not built on an exhaustive city by city evaluation of economic reality and potential – as well as residents' standard of living and well-being – have every chance of missing China's Sweet Spot.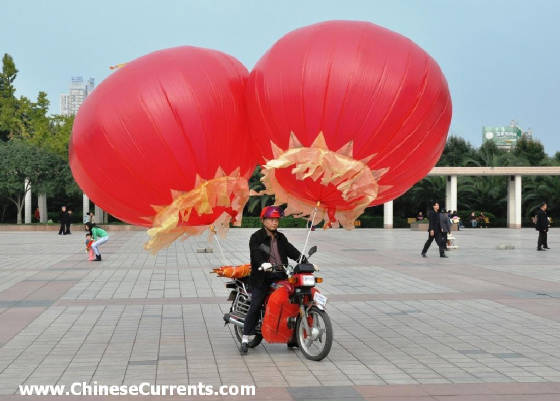 Neijiang... Ready for lift off.
Best of both worlds
Monday, 10th October 2011; Beijing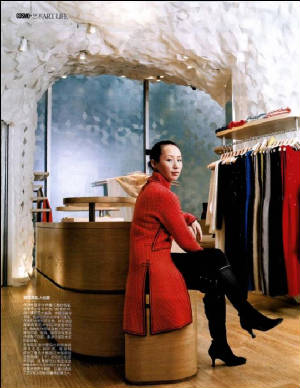 Shang Xia in Cosmopolitan magazine, March 2011
What, I wonder, constitutes a Chinese, or for that matter an English, French, Italian, Spanish, Swiss, German, or American luxury brand? Does the brand have to be designed as well as hand-crafted locally? If so, is it a prerequisite that the brand's designers and artisans are themselves local? Must it bear a name that sounds as if it is from the heartland of the home country? And what about a couple of hundred years of local history being a must, as well as the treasure trove of wonderful stories that tend to come with that? And surely it must tap in to the brand identity of the country of provenance – and be synonymous with one or more of the qualities that are spontaneously associated with the name of its home country? What about the requirement that its head office is based there and, also, that it is listed on the local stock exchange?
Or, more reasonably, is "national association" achieved when a large proportion of the advocates of the brand would spontaneously describe it as a "[insert country here] luxury brand"; and then go on to talk about the country association being an important part of the allure of the brand.
Using this test, Shang Xia would, I reckon, be one of the few brands to qualify as a Chinese luxury brand. The collaboration between the Hermes Group and Ms Jiang Qiong'er (artistic director and CEO) opened its doors in Hong Kong Plaza on Shanghai's Huaihai Road in September 2010. The shop showcases a treasure trove of hand-crafted jewellery, furniture, apparel, porcelain and home decorations.
Shang Xia, which means "up and down" or "before and "after" in Chinese, positions itself, as its name suggests, as the meeting point old and new. Their website http://www.shang-xia.com/en throws some more light on their thinking: "Shang Xia has the ambition to preserve the beauty and techniques of traditional craftsmanship and embrace the elegance and simplicity of a new 21st century aesthetic".
This "fusion" of old and contemporary, traditional and innovative – all fashioned with great craftsmanship using quality materials – has certainly caught the attention of a certain kind of luxury-brand shopper in China.
Ms Ying, a fan of the brand I spoke with in Shanghai, sums up the appeal: "I really like what Shang Xia stands for. It's great that a Chinese brand can provide me with the best of both worlds."
It is important to note that when Ms Ying talks about the "best of both worlds", she is not referring to any notion of "east meet west" or a happy marriage of Chinese and international design. The two worlds she is referencing are both Chinese worlds.
The first "world" spans five thousand years or so – from the Neolithic epoch up to the end of the Imperial age (funnily enough, the revolution that toppled dynastic rule began 100 years ago today and was the inspiration for this article).
During that time, China's artists, designers, and craftsmen, produced some of the most spectacular luxury goods the world has ever seen. A walk through Beijing's Palace Museum (within the walls of The Forbidden City) provides just a glimpse of this magnificence: The finest of seventeenth, eighteenth and nineteenth century Qing dynasty porcelain is but a short walk away from exquisite jade carvings that were created during Neolithic times; which in turn abut a cornucopia of Song dynasty (960–1279) furniture, Yuan dynasty (1271–1368) calligraphy, and Ming dynasty (1368–1644) silks and costumes. Talking of Shang Xia (albeit using different Chinese characters), the Palace Museum also houses fabulous gold jewellery from the Shang dynasty (1600–1046 BC) and Xia dynasty (2100–1600 BC) inscribed drinking-vessels made of bronze.
The second world that Ms Ying refers to is also very much culturally Chinese. This is a world full of drive, energy, and creativity that is characterised by continuous progression. Shang Xia captures the essence of this progression beautifully, according to Ms Ying: "It makes me feel so good to look at the pieces I've bought; they really remind me how far China has come," she says.
No matter how important the impression of modernity with Chinese characteristics may be, there is no getting away from the fact that Ms Jiang's philosophy mirrors that of the trustees of many luxury brands the world over. As she points out, it is outstanding craftsmanship that is the starting point:
"I think more people in China realize the importance of looking back to our cultural roots, going back and trying to re-evaluate the value of Chinese culture. I'd say it's still relatively few, but more are looking at the craftsmanship side of things – that's the angle we start from," says Ms Jiang (during a recent interview with Jing Daily).
As more and more brands begin to unlock the great Chinese stories of artistry and design than span the ages, and start to render them in a relevant and contemporary way – employing the finest craftsmen to do so of course – then the nature of the luxury market in China will begin to change. The tipping point of this "Chinese luxury brand" movement is still a long way off, but there are sure signs that – among some key influencers at least – the revolution has at long last begun.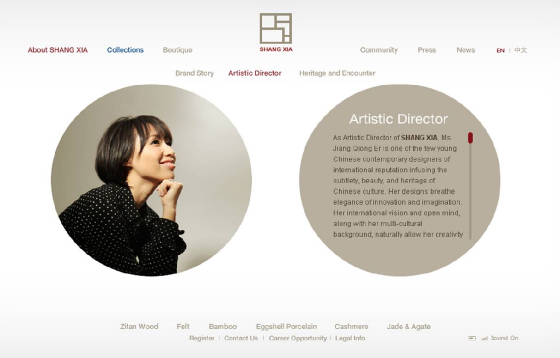 From Shang Xia's website (English language version)
Red, red wine
Wednesday, 2nd March 2011; Shanghai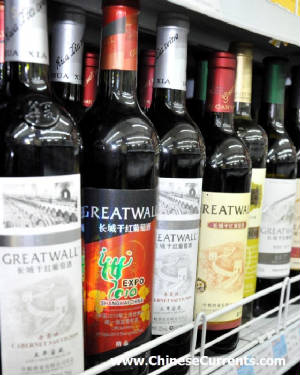 Red, red wine
Branch 157 of the Jiadeli supermarket chain is a good place to go if you want to check out the latest demand levels of your favourite basket of food, drink and household items. The wine aisle is always one of my first ports of call, not least because regular visits there provide a good indication of just how much urban Shanghai residents' tastes and consumption patterns have changed and are changing.
15 years ago, in local supermarkets such as this, wine was hard to find. If you did manage to track it down, the likelihood was that you would have found what is known in these parts as yellow wine (a local speciality) before you caught sight of a bottle of 'red' or 'white'. Of the brands of grape wine, it was most likely that no more than two would have been on the shelves – locally-produced Dragon Seal and Dynasty were the most likely to be spotted – each occupying a negligible amount of shelf space with just a small number of bottles of a collective-handful of varieties.
Having said that, someone eyeing the selection of reds and whites in 1996 – as meagre as the options would have appeared to anyone from a country with a mature wine market – would actually have been spoilt for choice… compared, that is, with the choice available at the same supermarket just a few years earlier. A friend of mine was so struck by the change that he was moved to write home with the wondrous story of how he could now buy a "half-decent" bottle of local wine in a local supermarket.
As is so often the case in China, it was a government policy that had been the catalyst for the change in consumption habits. In 1996, the then premier Li Peng presented legislation to the party congress that set out the stimulus package to help wine growers. He also spelt out the benefits of wine drinking, compared with the evils of the consumption of baijiu – the white alcohol, favoured by a large proportion of China's hard-drinkers.
The government of the day was as much concerned about land-use as it was about the nation's health. Mr Peng went to some trouble to point out that annually 25 billion kg of grain were required to satisfy the nation's baijiu habit (two kg of grain are needed to distil one litre of baijiu). Whereas – as Mr Peng pointed out – grapes could be grown on less fertile soil, as well as on hillsides.
Such was the pace of development that, in 1997, I also noticed that red wine was beginning to be sold by small grocery stores in a small town in Hebei province, in northern China. The main wine brand 'up there' was Great Wall. I had sampled wine in Shanghai before – the aforementioned Dynasty and Dragon Seal to be precise – and I have to say that I was underwhelmed (to the extent that I had only tried each brand on a couple of occasions). There was, though, something about the cleanness and modernity of the Great Wall label – a far cry from the pretentiousness of the two other brands' labels – that persuaded me to give it a try.
Then again, perhaps it was the Great Wall iconography: steadfast, trustworthy, long-lasting (as opposed to fly by night) that had subconsciously allayed my health concerns (eating or drinking something made by a company I had never heard of was more of a concern back then). Or perhaps it was because Great Wall was produced in my 'home' province of Hebei, and I felt some kind of duty to at least try it. Whatever the reason, I decided to buy a bottle.
Not only did the guinea pig live to tell the tale, I was so impressed by the taste that I returned to the same small shop to buy, as a Chinese New Year gift for family and friends, a case of it. I remember that the price for 12 bottles was 288 yuan – about the same price then as a single bottle of a good-quality imported red wine. In the field of Chinese numerology '88' is about as good as it gets, so I took it as a good sign that the gift would be well-liked. I couldn't have imagined just how accurate a forecasting tool Chinese numerology would prove to be.
Chinese drinking protocol demands that alcoholic drinks are consumed 'bottoms-up'. The call to action, "ganbei", literally means to "dry" or empty the glass. I noted that red wine was imbibed in exactly the same time-honoured manner – even though it was being drunk for the very first time. After the experience of that evening's celebration, it wasn't difficult to work out that red wine generally, and Great Wall red wine in particular, would most likely enjoy a very bright future in China.
As its name suggests, Great Wall wine is grown on the hillsides beneath the best-known icon of Chinese civilization. The company was originally called the Shacheng winery, which was set up in 1949 – the most auspicious year in Chinese history thanks to the communist party's proclamation that year of the founding of the People's Republic of China. So, with such a fine alignment of the stars, it's safe to say that, in China, red wine doesn't come any redder than this.
Fast forward 60 or so years, it's clear from its significant share-of-shelf in 'branch 157' that Great Wall is hugely successful in Shanghai – China's most highly-developed city (judged by many factors not just wine consumption). There were hundreds of bottles of Great Wall on the shelves, of 18 varieties and prices ranging from 28 to 71.8 yuan – a far better showing than its nearest competitor, Changyu (which, in 1892, in Yantai, Shandong province, was the first commercial winery to be established in China). In this local store, Chinese-produced wine occupies 95 per cent of shelf-space. Great Wall accounts for close to 50 per cent of all bottles on display.
Great Wall has invested heavily in the Shanghai market. The most notable illustration of its marketing acumen – not to mention political influence – was and is its victory in securing the exclusive right to be named "Official wine of Expo 2010 Shanghai". This accolade did wonders for its reputation in China and beyond (its growing success in export markets was cleverly leveraged to improve its reputation at home). Given that red wine lasts, Great Wall's Shanghai Expo legacy will live on for years via its premium-priced special edition (see photo).
Many sets of category-growth figures in China are impressive, but the growth pattern in the wine category has been nothing short of astonishing: In 1978 – the year that China 'opened-up' to the outside world – just 6,000 litres of wine were produced on the mainland. In 1995, just before wine production received the much-publicised government-sponsored fillip, 346 million litres were produced (15 per cent of which was exported). It would take 13 years for production to double (698 million litres in 2008, according to the China Food Association). The really rapid growth phase, though, was as recent as 2009 when production increased by 37.5 per cent year-on-year to 960 million litres – thanks to red wine drinking becoming fashionable among a critical mass of China's young, urban, upper-middle income group.
A more affluent group of drinkers (also young and urban, but higher-income than the purchasers of locally-produced wine) was, at the same time, driving the demand in the sub-category of imported wine. Figures from the General Administration of Customs (GAC) shows that 171 million litres of wine were imported in 2009, which is about 5 times more than was imported 5 years earlier.
Import figures from January to November 2010 – 260 million litres – show that the thirst for imported wine continues to increase dramatically. Although the volume of imported wine is rising more steeply than the production volume of local wine, it remains to be seen how much of the imported volume is actually being stored (as an investment) instead of being drunk.
It's also interesting to have a look at the provenance of imported wine. Based on figures for the first half of 2010, when 120.7 million litres were imported, France was (probably) the leading exporter, supplying 26 per cent of total import volume. 94 per cent of French wine came in to China in bottles. Whereas wine from Australia (21 per cent of imports, the 3rd largest) was mostly (56 per cent) transported in 'bulk' (classified by the GAC as arriving in a container of 2 litres or more).
The wild card in the pack is Chile, whose 'bulk' wine accounted for a whopping 24 per cent of the total reservoir of imports. There is no mention in the published data of the volume that Chile exported to China in bottles – but if 1.4 million litres were imported that would be enough for it, not France, to take the number one spot overall. That's in terms of volume of course. When it comes to value of imports, though, there is no contest. France is number one by a country-mile (or kilometre if you prefer).
So, then, it won't be a surprise to anyone to read that it's the people up in the top tiers of the wealth pyramid who are consuming French bottled wine. It's also not surprising that, among wealthy people in China, France is the most admired country brand in the world and that many French brands are coveted because of their perceived excellence.
The vast majority of wine drinkers in China are not drinking French wine, but that's not to say that Great Wall drinkers and the like don't aspire to drink it. Although the majority of wine drinkers aren't able to afford French wine (yet), they are able to experience a category that enjoys a close association with the mystique and sophistication of Frenchness.
There are many who are now drinking Great Wall wine who will expand their repertoire to include French and other countries' wine brands; but there will be many, many times more people who will at some point in the next five years enter this aspirational category thanks to the accessibility of Great Wall and other local brands.
As I have mentioned, the growth of the wine category has indeed been phenomenal. But, as I have indicated, there's also a real sense that the show has only just begun... not least because wine sales per-capita in mainland China have not yet reached one bottle per year.
After a quick calculation on the back of an envelope I arrived at the prediction that next year will be the year that China reaches the landmark 'one bottle per year' consumption level. To give you an idea of just how little this is, though, let me just say that in the UK, for instance, wine consumption is at about 27 bottles per year per-capita (according to the latest available figures from the Wine Institute). In France, in case you are wondering, they drink almost three times that number (76 bottles to be precise).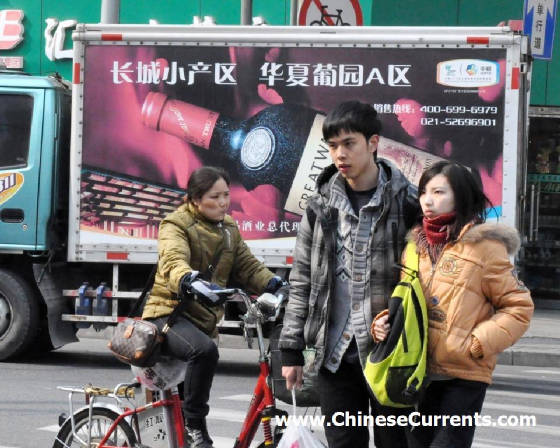 Message in a bottle
Harry Potter and the Beijing Bendybus
Friday, 11th February 2011; Beijing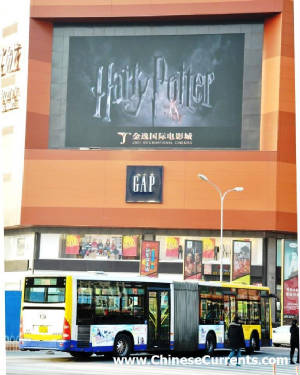 Harry Potter and the Beijing Bendybus
Most of those who have ever cycled in Beijing and lived to tell the tale would have entertained countless muggles (non-cyclists, who don't have the power to cheat death on a daily basis) with stories of scrapes, near-misses, and worse. Before long – sooner rather than later if there is an attentive audience – the Beijing cyclist will get around to recounting the tale of the "big-one" which, through the magic of story-telling, becomes an increasingly large badge of honour instead of the portent of doom nature intended it to be. Then there are those who prefer to stay silent. I am one of their number.
While cycling in Beijing, I have experienced horrors that I can still not bring myself to talk of. I have been within a second of being annihilated, with several seconds to think about my fate. The really frightening bit is that throughout the ordeal I knew I was powerless to save myself. I have heard the mocking cry of "Zhuyi anquan! Zhuyi anquan! Zhuyi anquan! [Be careful! Be careful! Be careful!]" while feeling its icy metal squeezing me, vice-like, against unforgiving parked cars. I now have a bone-chilling idea what it must be like to feel oneself slipping between a soon-to-be-departing London Underground tube train and the station platform while hearing the warning to "Mind the gap… Mind the gap… Mind the bloody gap".
I haven't read Harry Potter and the Deathly Hallows – the dénouement of JK Rowling's seven book series – but I did see the trailer for the film (Part 1) the other day as I was strolling around Beijing. I have to say that, if the best that you know who – Harry's nemesis – can summon is a swarm of Death Eaters, then the Boy who Lived is in for a walk in the park. It could have been much, much worse… he could have found himself written into a storyline that has him on a bike in Beijing pursued by a Beijing Bendybus… The bus whose name should never be mentioned.
No amount of training in defence against the Dark Arts would have prepared him for the ordeal with you know what, whose drivers have spent years perfecting the skill of sandwich-making using only cold metal and a sweaty cyclist.
As novel as this may appear, the seemingly wizard idea of creating a Harry Potter storyline with Chinese characteristics – with or without the noble aim of persuading a generation of young Chinese readers that reading can actually be great fun – is not new.
In China, you could be forgiven for not knowing that Ms Rowling has capped her effort at a stingy seven Potter books. For those with an insatiable appetite for all things Harry, there is an ever-growing number of Potter books to choose from:
Harry Potter and the Hiking Dragon; Harry Potter and the Chinese Porcelain Doll; Harry Potter and the Young Heroes; Rich Dad, Poor Dad, and Harry Potter; Harry Potter and the Water-repelling Pearl; Harry Potter and Leopard-Walk-Up-to-Dragon; Harry Potter and the Golden Turtle; Harry Potter and the Big Funnel – not to mention the topical Harry Potter and the Chinese Overseas Students at the Hogwarts School of Witchcraft and Wizardry. To name just a few of those published.
Then there's Harry Potter and The Showdown, whose author, a Mr Li from Shanghai, told the New York Times: "I bought Harry Potter 1 through 6 for my son a couple of years ago, and when he finished reading them, he kept asking me to tell him what happens next… We couldn't wait, so I began making up my own… I had to get up early and go to bed late to write this novel..." Mr Li's industry was not in vain – more than 150,000 people claimed to have read his book.
At least it's clear that Mr Li is the author of Harry Potter and The Showdown. Less honourably, the publisher of "Harry Potter and the Strange Horned Beast", not only claims that the book is written by JK Rowling, they also include her photo and bio. Even the easily-fooled, though, would be wondering about the credibility of the plot suggested by the illustration on the book's cover: a triceratops and a stick insect from the film, a Bug's Life (reproduced below from images that appear at
www.mutantfrog.com
).
Its publisher, The Inner Mongolian People's Publishing Company, was presumably trying to do its bit to help the region's tourism drive (Inner Mongolia boasts one of the world's most important dinosaur fossil grounds, at Erenhot, in the Gobi desert, close to the border with Mongolia).
Then there was what was claimed to be the "eighth" Potter book, "Harry Potter and The Chinese Empire", which was published and promoted in Shanghai. This effort combined famous Chinese fictional characters of yore with Hogwarts characters in a kung-fu-fighting extravaganza.
As well as the pile of fake titles that have appeared, there is a book-mountain of counterfeit titles (using official and unofficial translations of the actual seven-book series):
One of the most popular of these was the translation of the Deathly Hollows, which was available in China months before the official translation arrived at the book shops. In fact it was finished – by a team of university students working round the clock, "eating nothing but instant noodles" (according to Reuters) – within days of the publication of the 759-page original. In mitigation, the students said, "We translated the book because we love Harry… and we do not intend to use it for commercial purposes". I am sure JK Rowling and her team of legal advisers were perfectly relaxed after hearing that.
But there is one silver lining in the dark cloud of fakery that hangs over the Chinese Harry Potter market, and that's the hype that these "authors" and translators add to what is already a wildly successful brand. Indeed, the controversy concerning dubious translations (widely reported in the Chinese press) also translates into more people paying to watch the (officially-released) films at Chinese cinemas.
Cinema goers paid more than 200 million yuan last year to watch Deathly Hallows Part 1, the tenth-highest-grossing film of the year (not a bad achievement considering it was launched on November 19th and is still going strong). That said, I would be surprised if many more than a handful of official DVDs of the Harry Potter franchise have been sold... but that's another story.
As you can see from the attached photograph, the latest release in the film series continues to play to an eager audience in the capital. I took the photo of the end frame of the trailer outside of Joy City, in the Chaoyang district, which houses the Jinyi international cinema – one of the most impressive in China.
It wasn't until I put the image on the computer screen that I saw the chilling, unearthly shape of you know what – the bus whose name should not be mentioned.
Harry Potter's seven-book struggle against evil has come to an end, but my battle with my nemesis is set to continue as soon as the weather warms up and I get back on my bike.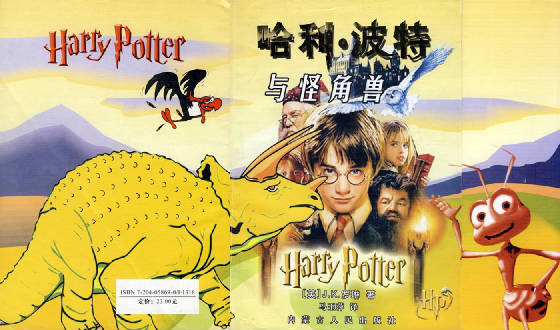 From Hogwarts to Inner Mongolia
Standing out
Thursday, 13th January 2011; Beijing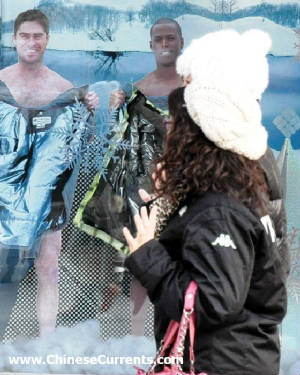 Sizing up the brand
These days, some Beijing taxis come equipped with a small TV screen housed in the back of the front seat passenger's head rest. Just the thing to while away the hours when stuck in one of the capital's infamous traffic jams one might have thought. Well, one would have been hopelessly wrong... the programme schedule actually consists of ads, ads, and a few more ads thrown in for good measure. The notion that content is king and that advertising should be a light seasoning sprinkled on the daily viewing meal, and not the staple diet, has somehow escaped the attention of the media company that owns the screens. And so, after a few seconds, I lost interest and turned my attention to something more interesting – the intricate stitching on the headrest cover.
Then something caught my attention. People wearing just their underwear and a brave face were being pelted with snowballs and blasted with snow from a snow machine. The thought that I was watching some new, sadomasochistic winter X game was dispelled when I caught the point of the film. It was a technology commercial no less. But a technology commercial with a difference. The technology is Omni-Heat, the brand is Columbia Sportswear.
There was also something about little silver dots, heat retention, and other high-tech stuff, but the words were less striking than the product demonstration. People, still in their knickers, who were by now turning various hues of blue, were donning Columbia jackets, and instantly thawing out. This is a product demonstration right out of the marketing manual: Dramatise the problem (life-threatening hypothermia is a particularly eye-catching dramatisation), and then a quick cut to the surprising solution (in this case, the life-saving 'Omni-Heated' Columbia jacket).
After getting out of the warmth of the cab, and heading into the biting northerly breeze that was whistling around the high towers of Beijing's Central Business District, my thoughts returned to Omni-Heat and, more to the point, my realisation that the 'feathers' in my synthetic down jacket were far less 'advanced' than they should have been. I concluded that I was wearing yesteryear's winter-protection and that my discomfort (now that I knew about the life-saving advantage of Omni-Heat) was self-inflicted. Resigned to my fate, I pushed on, head down; while cursing the Beijing climate and the manufacturer of my jacket with equal vehemence.
I then turned the corner and was astonished to see that some of the people from the ad I had just watched had, by some quirk of fate and otherworldly portal, been teleported to Beijing and were standing naked before me. Naked, that is, except for their Omni-Heated jacket which was held in front of them. "Feathers!?" they seemed to be mocking. "Serves you bloody well right!".
It was not until I got closer to the shop window that I realised that the figures were actually cardboard cut-outs. From the startled reactions of some of the people who caught the cut-outs out of the corner of their eye, it was clear that I wasn't the only one to be fooled by the window display. I managed to snap several shots of the reactions of passers-by before the cold got too much, and I just had to move on.
Columbia Sportswear have been around in China for many years, but this is the first time that they have grabbed my attention. Then again, according to Dan Hanson, Vice President of Marketing at Columbia Sportswear, it would have been hard for me to miss it. He told Business Wire that "...We will be telling the Omni-Heat story through a vast array of media channels and creative executions that will make it nearly impossible for any consumer to miss the significance of this innovative warmth technology."
'Innovation' is clearly something that Columbia take very seriously. The company, which has its headquarters in Oregon (harsh winters spring to mind), has even created the position of "director of global innovation". That post was held by Michael 'Woody' Blackford, before he was promoted to the position of Vice President of Global Innovation in August last year. The affable Woody told Outdoorindustry.org, a trade news website, that innovation was the difference between success and failure in the highly-competitive sports apparel category. He likened the brand drivers of the category to that of the computer category's:
"We don't want to be stuck in the position of PC makers who are essentially at the mercy of Microsoft and Intel to bring innovation to the market... You do that and you find yourself in the commodity business. We are more attracted to what Apple has done, where they control both the hardware and software and have happy customers," said Mr Blackford. It is clear from this analogy that Columbia regard Omni-Heat as the brand's proprietary software.
It is not surprising that, as the brand has become more high profile and better able to command higher prices, it has been increasingly targeted by unscrupulous manufacturers in China looking to cash-in on its fame and fortune. Columbia realise that brand-building through innovation is only sustainable if the integrity of the brand name is not compromised by the evils of counterfeiting. It has therefore focussed on working with the Chinese authorities in an effort to cut off the supply of knock-offs.
As well as waging war on the companies that manufacture the counterfeit items and the retailers that sell them, Columbia has joined forces with other high profile brand names in an effort to target the landlords who knowingly lease retail space to unscrupulous traders – such as the landlords of the Beijing Silk Market, one of the main counterfeiters' trading centres in China (and one of the most glaringly embarrassing contradictions to the Chinese authorities' claim that it is doing all it can to protect intellectual property).
Last winter, in the war to defend the integrity of its intellectual property, Columbia Sportswear participated in more than 50 factory, warehouse and retail raids across China. Let's hope that, this winter, Omni-Heat's "distinctive reflective silver-dot lining", which a spokesperson for the brand went on to describe as "...The most innovative warmth solution to hit the outdoor industry in decades and allows consumers to see the technology as well as feel it", doesn't become an even bigger target for the apparel category's hardware and 'software' fraudsters.
There is at least one aspect of this category that is not analogous to computer hardware and software though: wittingly or unwittingly, purchasing a counterfeit item in this category could lead to a slow, painful death.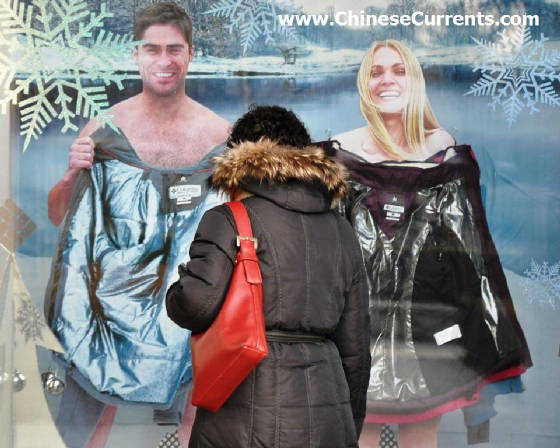 Getting noticed